"For God so loved the world, that he gave his only begotten Son, that whosoever believeth in him should not perish, but have everlasting life."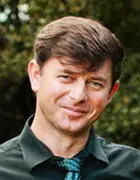 Mikhail V Margitich, Owner of MVM Custom Homes, has an extraordinary passion for building homes, but an even greater passion for people.
What Our Clients Say About Us
"I am 67 years young and had four homes built in the last 18 years. The outstanding customer service, dedication to excellence, and prompt response before, during and after construction is the best I have ever received and continue to receive, nine months after completion. The quality of the materials and workmanship is certainly worthy of my five star rating. This is the only builder, of the four, I would call a friend! MVM Custom Homes Price before construction stays the same upon completion. There are no price increases and no hidden costs. Mike is a man of his word. And that is the bottom line.​"
Victor & Fina M.
Homeowners in North Port, FL
"My wife and I purchased acreage to build a custom home in Nokomis, FL. We were shopping for a builder that focused not only on quality, but custom ideas of the home owner. We were moved into our new home within 6 months. It truly looks like it could be on the cover of a magazine. Before this, MVM renovated our previous home with a new kitchen, bathrooms, flooring, etc. It turned out beautifully as well. Another positive is the common courtesy that is received from Michael that unfortunately is lacking from most other builders.​"
Brad M.
Homeowner in Nokomis, FL