Custom Home Builder in North Port, FL
​Also Serving Port Charlotte FL, Englewood FL, & the Surrounding Area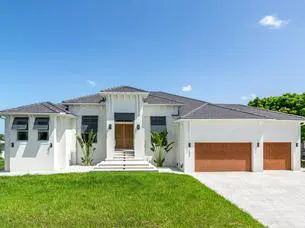 MVM Custom Homes is a premier custom home building company in North Port, FL that is known for its surpassing quality, integrity, and design. We offer affordable prices with extraordinary detail. Our goal is simple, to construct high-quality homes with the finest of materials while keeping your project within the budget of your family lifestyle. Making our clients' wants and desires come true is what we do best.
At MVM Custom Homes, we believe that a home is not just a collection of stone, wood, and glass. A home is a statement of one's personality and that is why no two could be alike. Distinctive individuality makes an MVM Custom Home. For more than 16 years of building custom homes, we have gone through great distances to make every accommodation imaginable for our clients. Each and every MVM Home is one of a kind design, built with a level of sophistication and quality that consistently exceeds customer expectations. MVM has been paving the way to bring homebuyers' unique personalities into the homes we build. We have raised the standard for the custom homes market by building homes that match the personality of its owner.
A home is a reflection of your tastes, styles, and priorities. Our team cannot build a dream home, without building a relationship with the customer first. For many people, building a home is an experience that they would like to forget, because of the strained relationship with the builder and unmet expectations. We at MVM have a bigger job than just building homes. Our job is to get to know the person we are building for. There is a tremendous amount of communication that goes into the building process, and we cannot give the customers what they want until our team knows who they are. Your home says a lot about you, and we want it to say nothing but the best. Our dedication to building solid relationships has established us as a builder you could trust. After all, your home is one of the largest investments you will make in your life. Building with a reputable and honest builder is the key to making your Dream a Reality.​
Our reputation is one of the best construction companies in
the Sarasota, North Port, and Port Charlotte area, and is solidified by the quality of homes that we construct. The long list of satisfied customers is a testament to talents that MVM has developed in our tenor in the home construction industry. Our concern for our clients has enabled MVM the foresight to help eliminate unforeseen issues before they even arise. This wealth of knowledge of the construction process allows MVM to be a step above the competition and helps keep the construction projects on schedule and on budget. We do whatever is necessary to make the home building process easier on the customer.
Founded: 2005
Experience Since: 2000
President: Mikhail V Margitich
Vice President: Nadia Margitich
Director: Mikhail M Margitich​
Designer: Nadia Margitich
License #: CRC-1328055
Members of: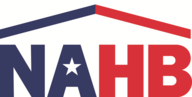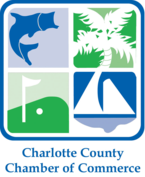 Servicing anywhere in Sarasota & Charlotte Counties
Although we service a big area, Most of our Service is in North Port, Englewood, Venice, Port Charlotte, Rotonda, Punta Gorda & Sarasota, FL
To find out if we service you, feel free to give us a call..!!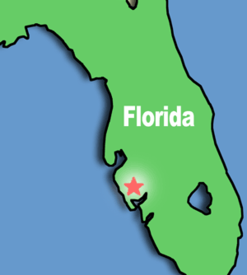 Why Choose Us Over Other Custom Home Builders?
Not only does MVM Custom Homes, Inc. uphold the highest of building standards, but we surpass them by far. We use only the highest quality materials and skilled craftsmen on every aspect of your MVM Custom Home. We are not a track builder and we do not build cookie-cutter homes. Every MVM Home is built individually and built specifically to each customer, with outstanding quality. We understand that everybody is different and that everybody has a different taste and style. We are here to make that happen for you.
When you buy an MVM Custom Home, you know you're getting your money's worth. The standard features that go into every Custom Home are designed to add value to your home without adding to the cost. Things like Low E Impact Windows, Icynene Spray Foam Insulation, Step Ceilings, Crown Moldings, Custom Cabinetry with Granite, Paver Driveway and Walkways, Peel & Stick as a Secondary Water Barrier, 15 SEER Minimum HVAC System, and Seamless Gutters All Around are all included as Standard Features in our Signature Package. Most other builders offer these as upgrades.
MVM Custom Homes, Inc is truly a "Custom" Home Builder. We can change anything to fit your specifications of what you would like in your dream home; whether it is moving walls or making rooms bigger, or even adding rooms to the floor plans we have, we can do it. Even if you already have a floor plan that you love, bring it in. We will take care of you. Our goal is to build you a home that you and your family will love for years to come.
At MVM Custom Homes, Inc. there is no fine print and no hidden surprises. We believe it is important for our clients to be fully aware and informed about everything that is going on. That is why we offer full disclosure and take time to pass on our home building knowledge and construction do's and don'ts as we go through the home building process.
There is a saying that, "Reputation is who you are when someone is looking, while Integrity is who you are when no one is looking." From the beginning, MVM set its foundation to be built with Integrity. We believe that it is one of the most important qualities that someone can have and Trust is tied along with it. You can not have one without the other. We understand that finding someone you can trust with your finances and with the process of building your home is no easy task, but that doesn't mean that it can't be done.
We always give a fixed price. The cost of your home on the day you sign the contract is the cost of your home on the day we finish. That is our Guarantee to you. The only time the price can change is if you add or remove a feature to your home during construction, after signing of the contract, as well as exceeding your allowances.
Building a relationship with a customer is one of the greatest pleasures we get when we build a new home. We enjoy visiting our previous customers and seeing them raise families in the homes that we build them. Come and see just how different your building experience can be, with MVM Custom Homes, Inc.